An unusual French musician known as Thylacine, William Rezé likes to compose his music in his caravan studio equipped with solar panels.





This electronic music aesthete always has the journey – both the creative process and life-long learning – in focus. His sounds, inspired by both the city and wild spaces, echo Aigle's story.
The thylacine is now-extinct animal. Why did you choose this as your stage name?
I've been making electronic music under the name Thylacine since 2012. I liked using the name of an animal that man once hunted and which no longer exists. I thought it was nice to give this animal a second life rather than just creating a "tag" that sounded good.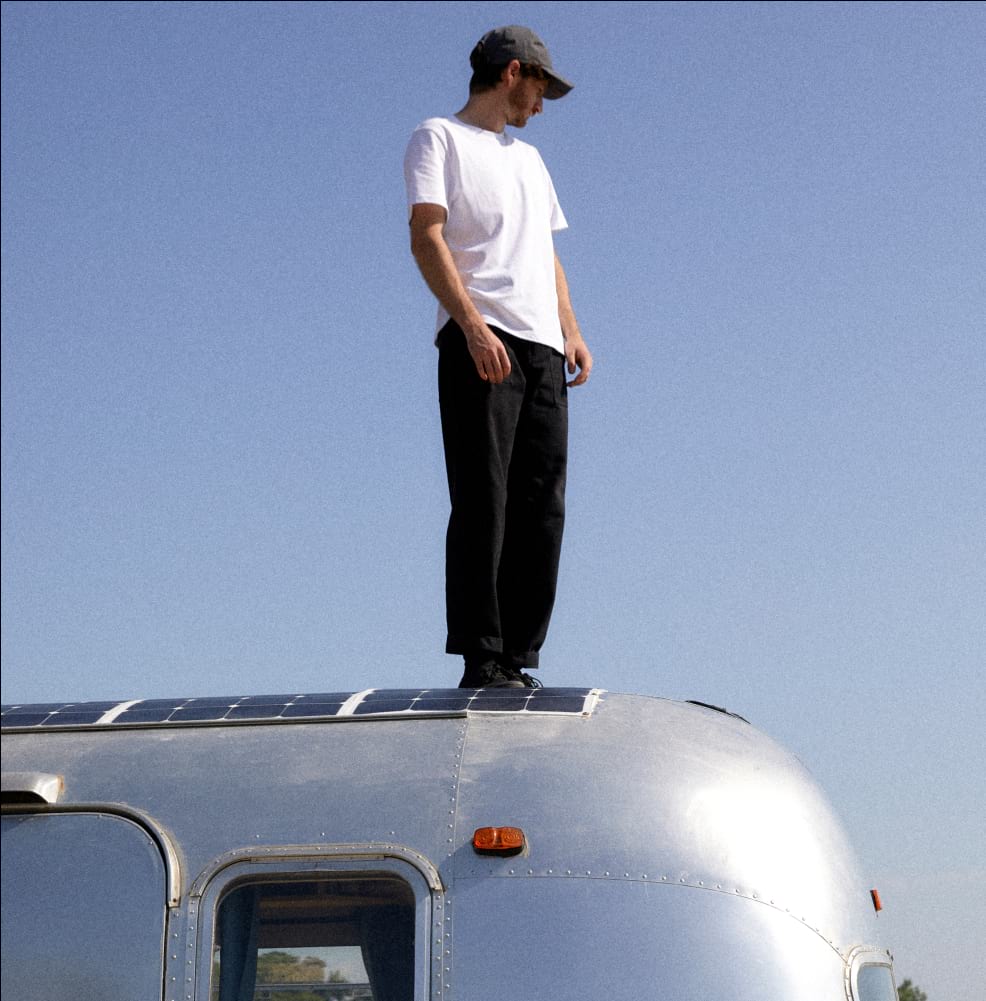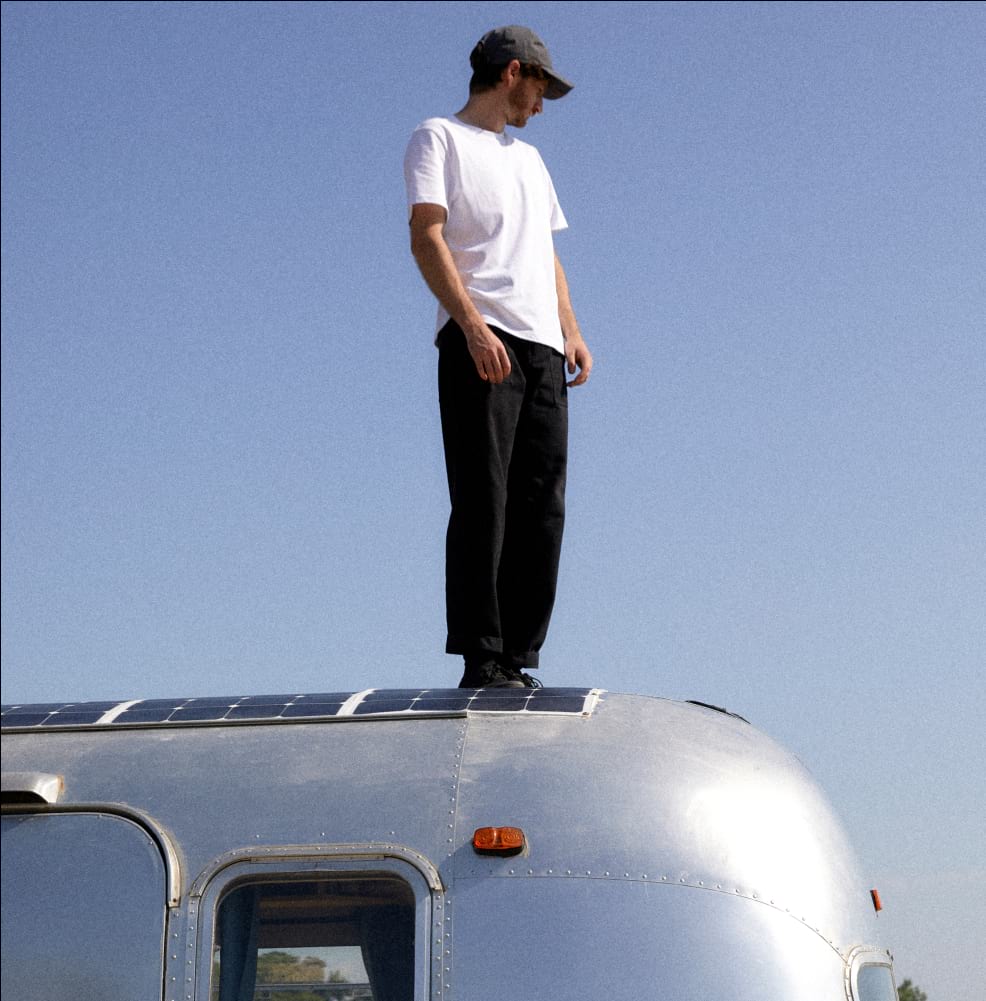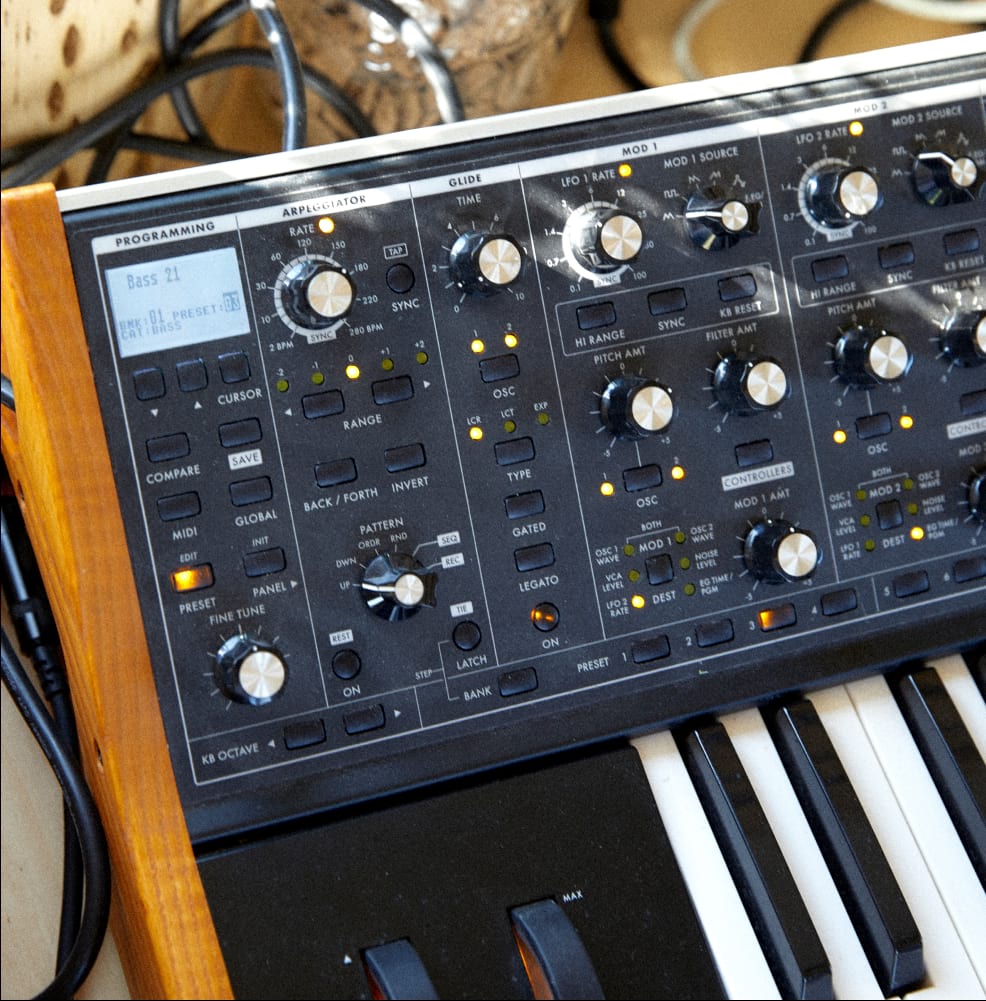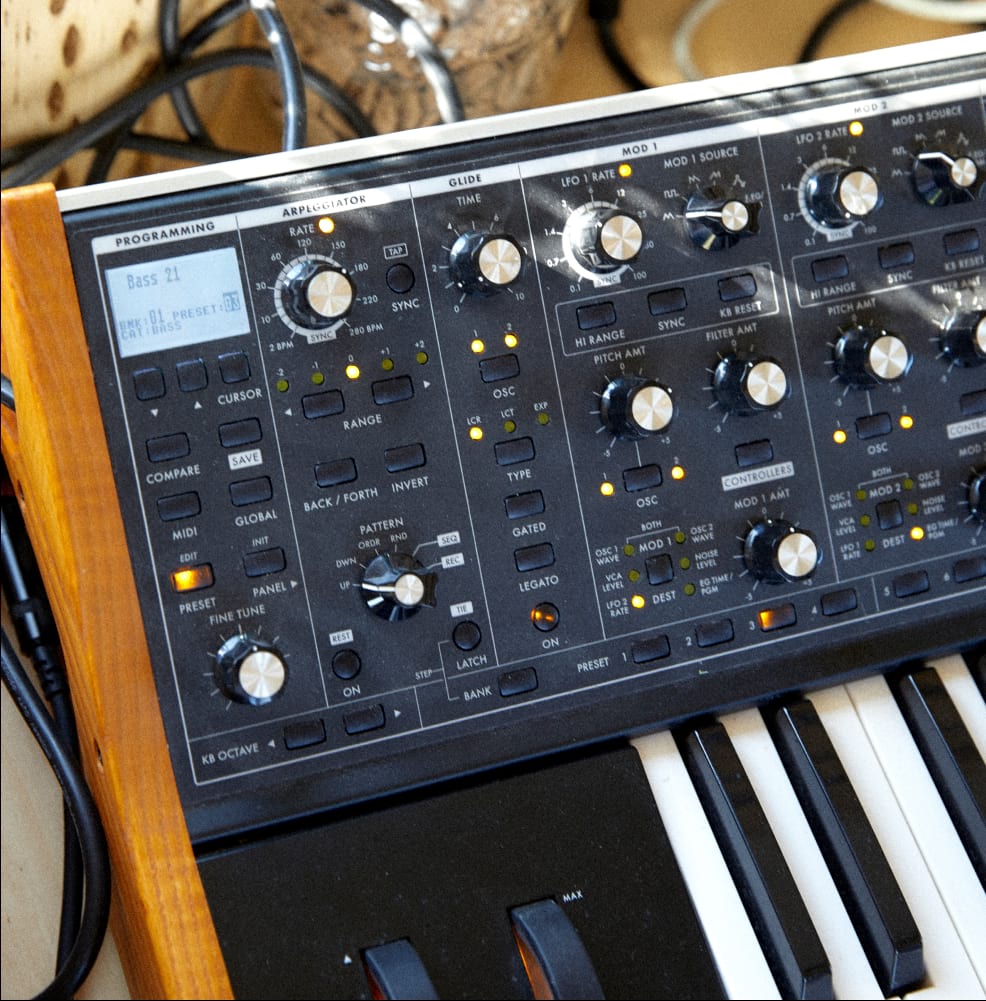 Where does your desire to compose come from?
I started playing music very early when I learned to play saxophone at age 6. When I started composing at 19 I felt like I was rediscovering everything. My teachers had taught me how to read scores and play what others had composed, but never how to write a piece with my own hands. When I saw the film Drive by Nicolas Winding Refn in the cinema, I knew that I wanted to be a composer so I could communicate music's power of emotion and storytelling. It's not my favourite film, but the music sent shock waves through me.
Why do you like electronic music?
With electronic music, I'm a conductor. It gives me crazy freedom, during concerts I can let tracks last for a very long time if I want to. I'm not really part of "club" culture, I started creating electronic music precisely because of the freedom it gave me when it came to composition. I learned with a computer, a little keyboard, cracked software and Youtube tutorials!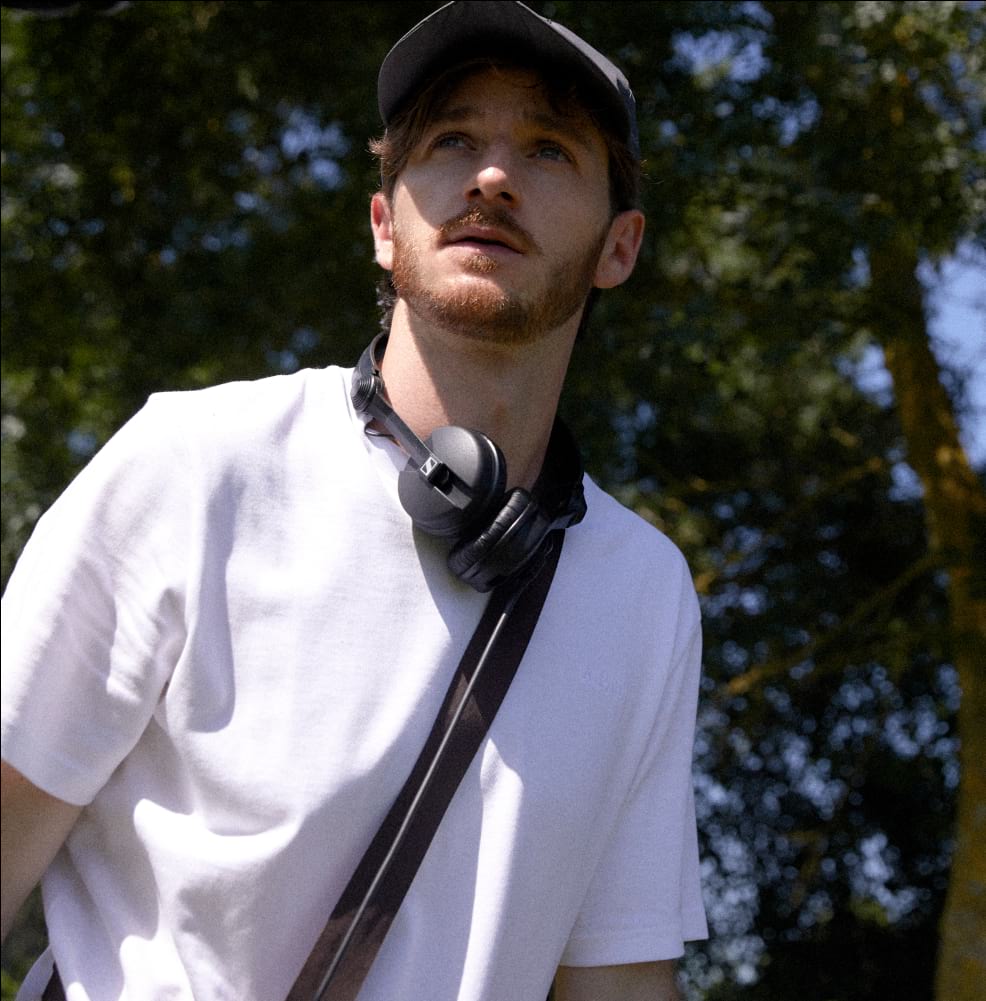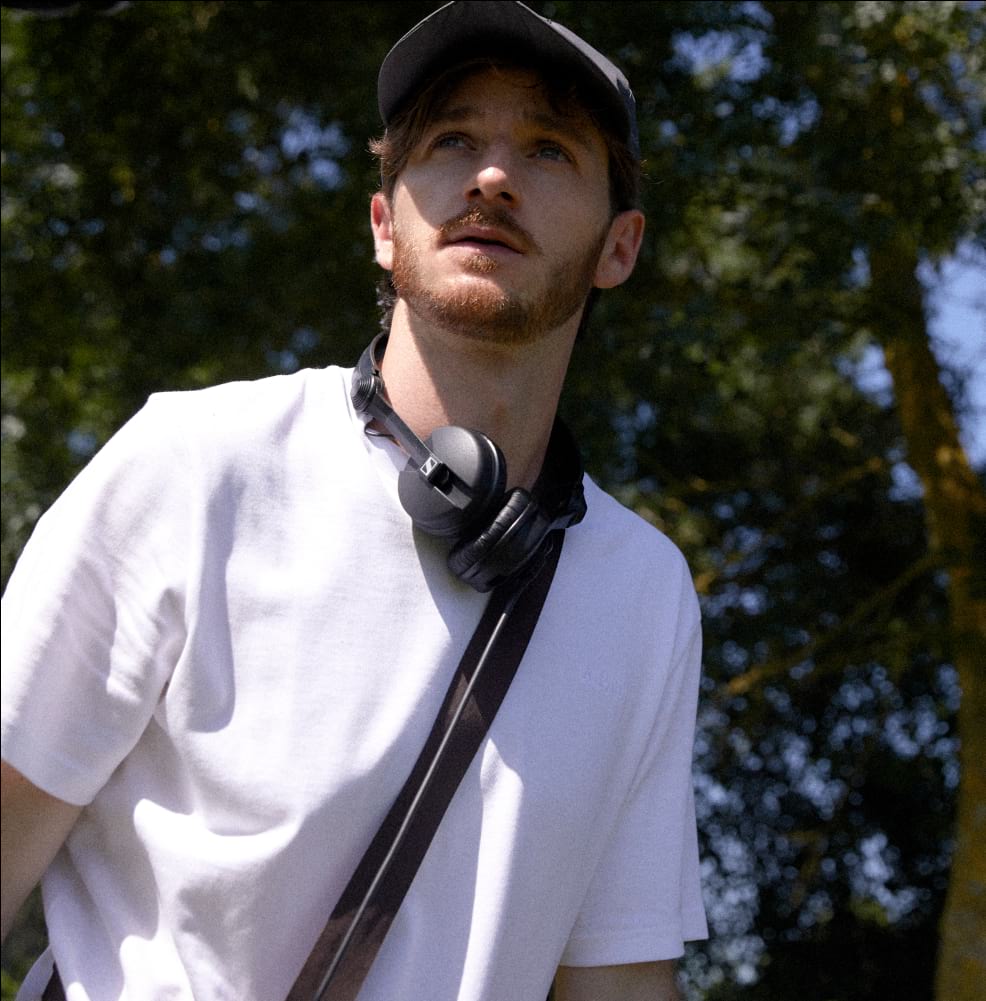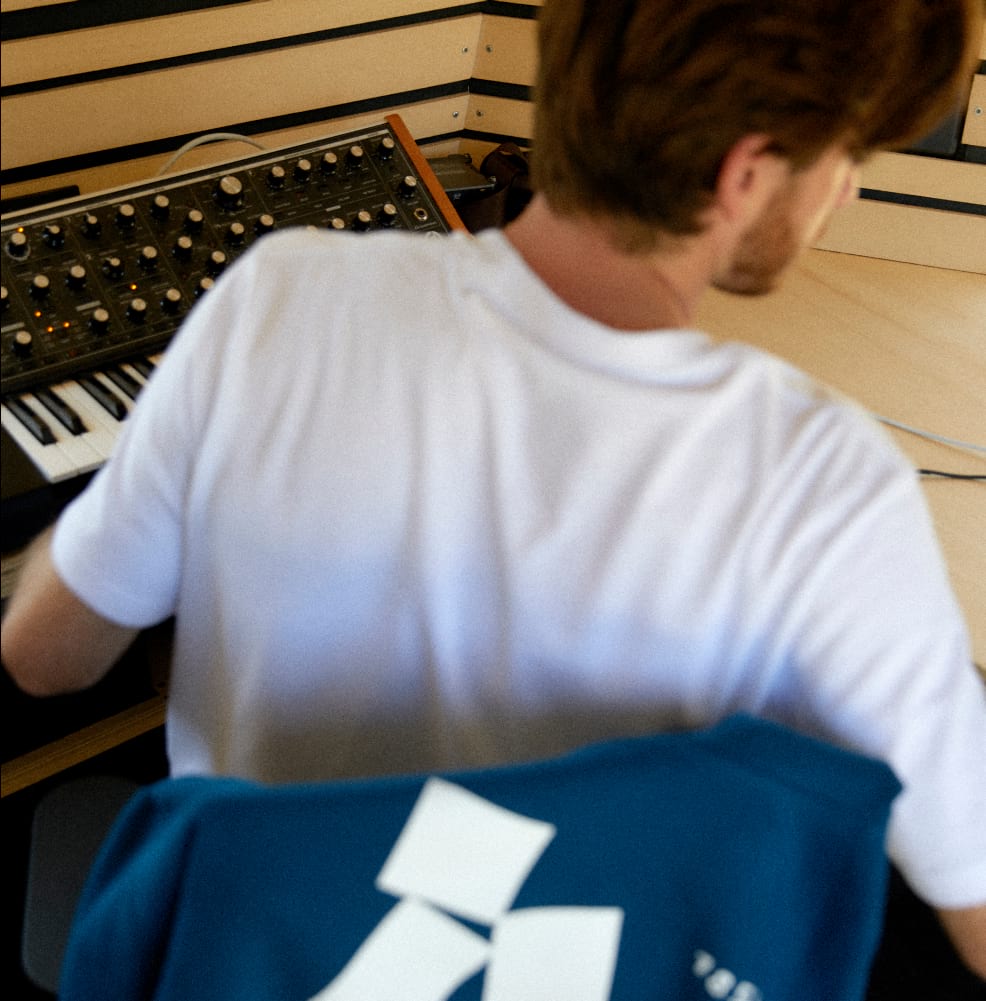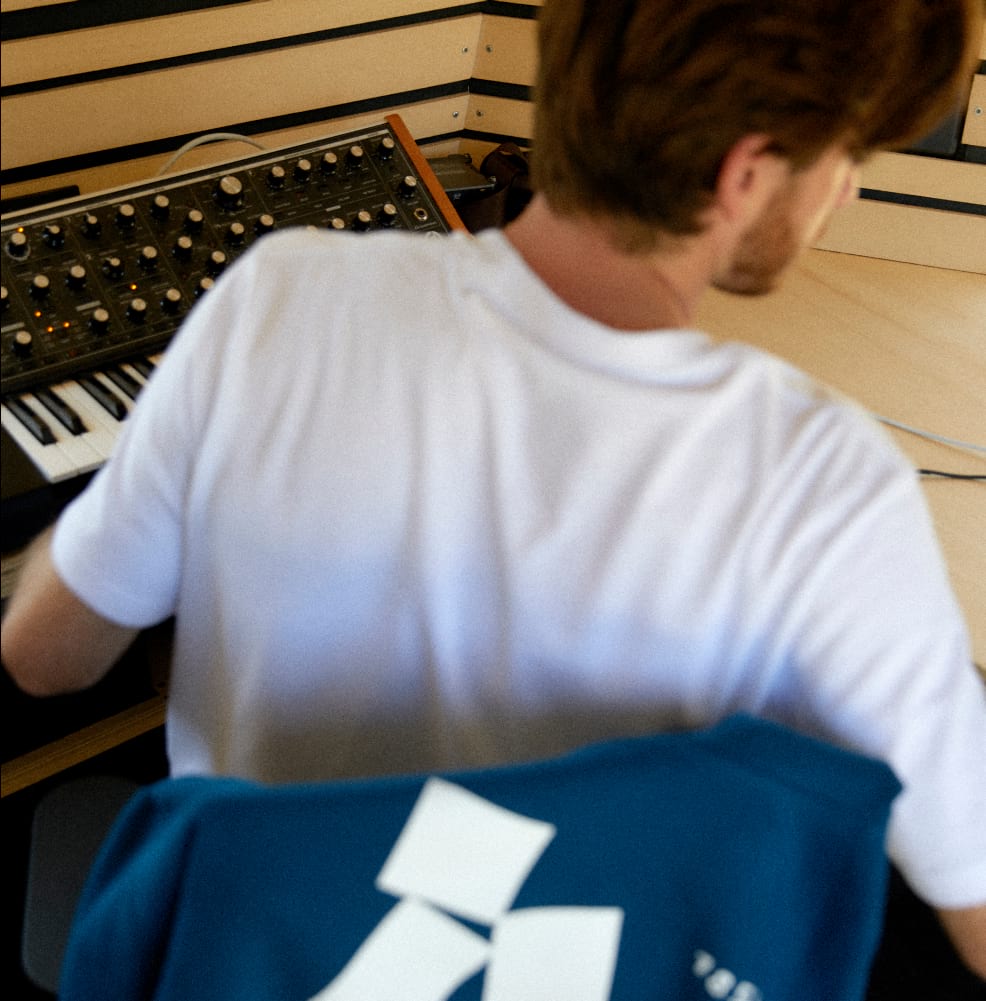 You never compose more than 3 pieces in the same place, why is that?
I realized that I was less creative within the four walls of my studio than on the trains I took between my concerts. I quickly realised that after 3 pieces created in the same place, I exhausted my inspiration. I need to move to compose and innovate. This experience of the train gave me the idea of taking the longest train in the world, the Trans-siberian railway.
What does this Trans-Siberian journey mean to you today?
That trip gave birth to my first album, Transsiberian, released in 2015. It was a concept album, which is dangerous enough to start with, but I was stubborn and that crazy experience shaped me. I wanted to reinterpret the literary inspiration of the Trans-Siberian railway in a modern, electronic way. I had not planned to make several stops or to record people, like traditional singers. Drawing inspirations from sounds and rhythms that take me down different paths is sort of the foundation of my work today.
You own a mobile caravan studio where you travel and compose. Where did that idea come from?
When I returned from the Trans-Siberian, I realised that I'd loved this trip but that there were limitations. I was working in headphones on the train, surrounded by pretty exhausting ambient noise. The train also forces you to travel in a single direction when you might want to go elsewhere. I wanted to overcome these limitations, and I came across these old caravans that have very solid shells made to last over time. Mine dates back to 1972 and I worked with an acoustician to create a perfect professional studio. I've installed solar panels on the roof which lets me to independent, I can compose anywhere, halfway up a mountain or in a desert. I can stay for 3 or 4 days making music in the middle of nowhere. It's amazing to have this kind of micro-house and creative bubble that I can travel with.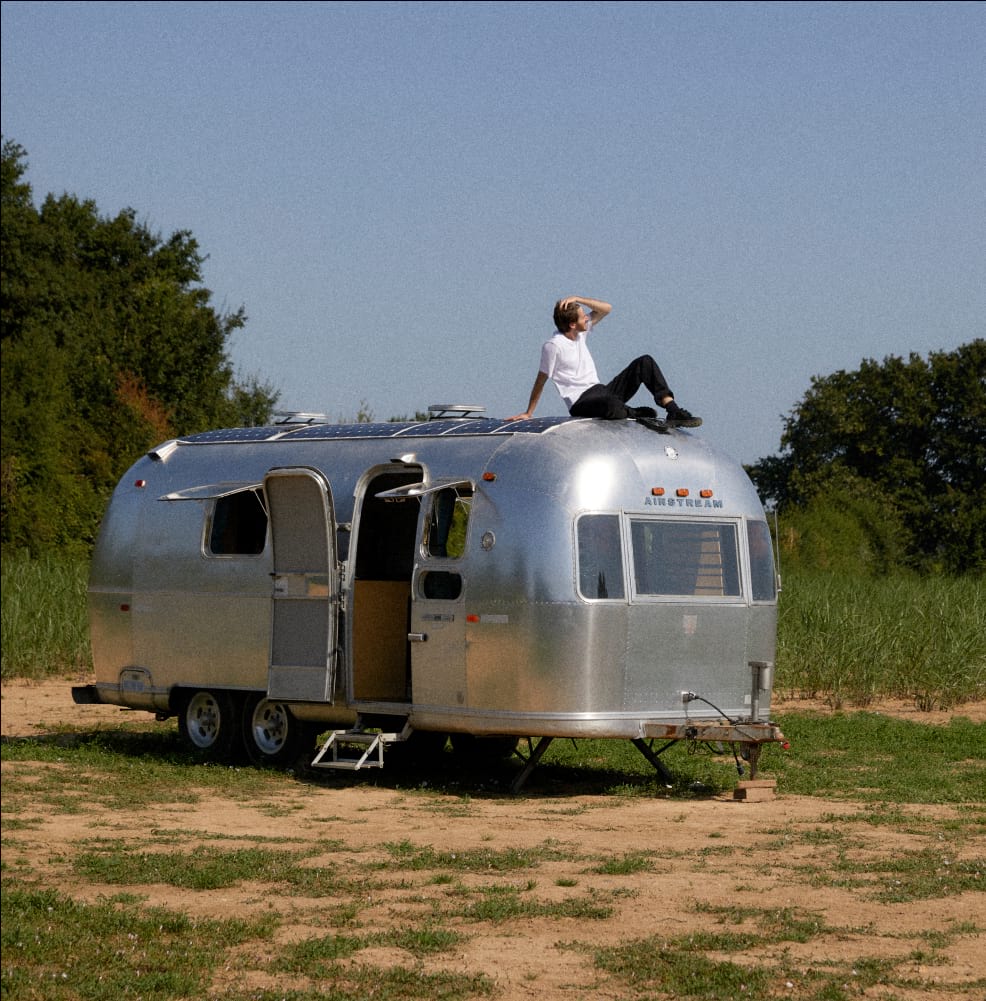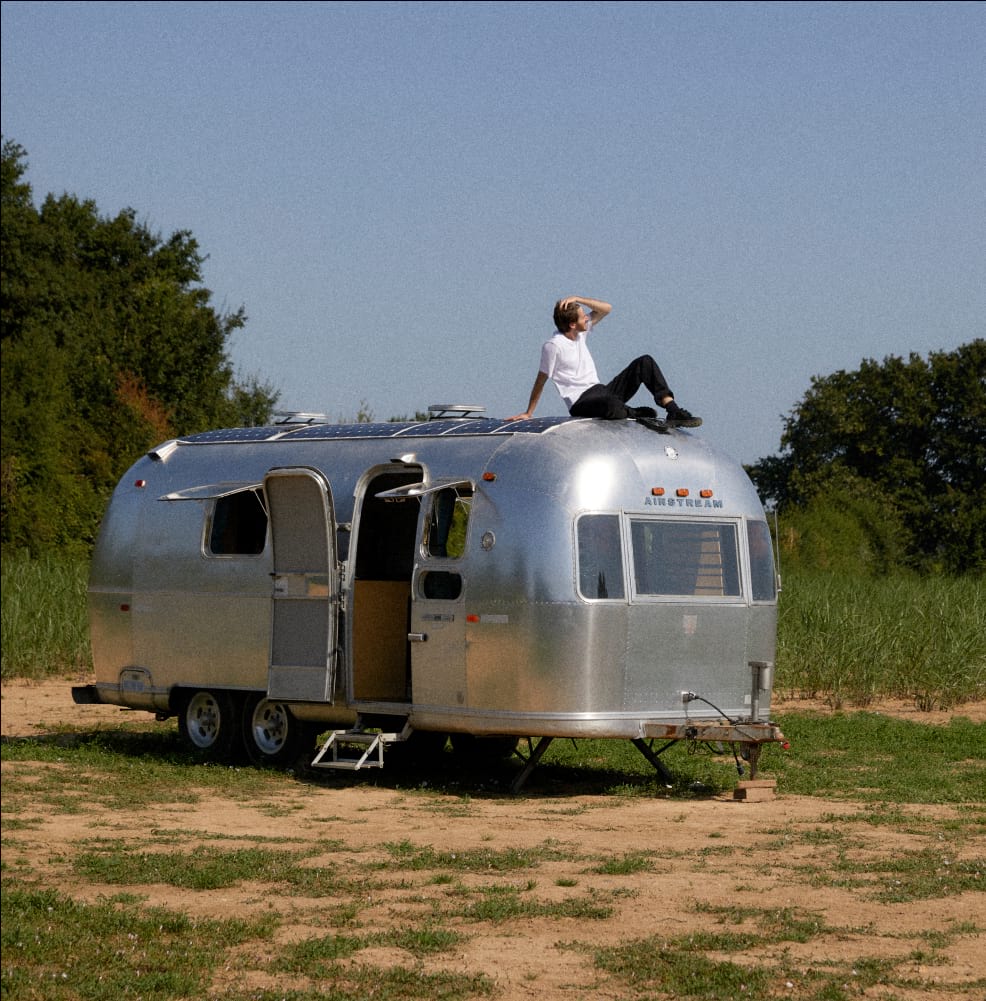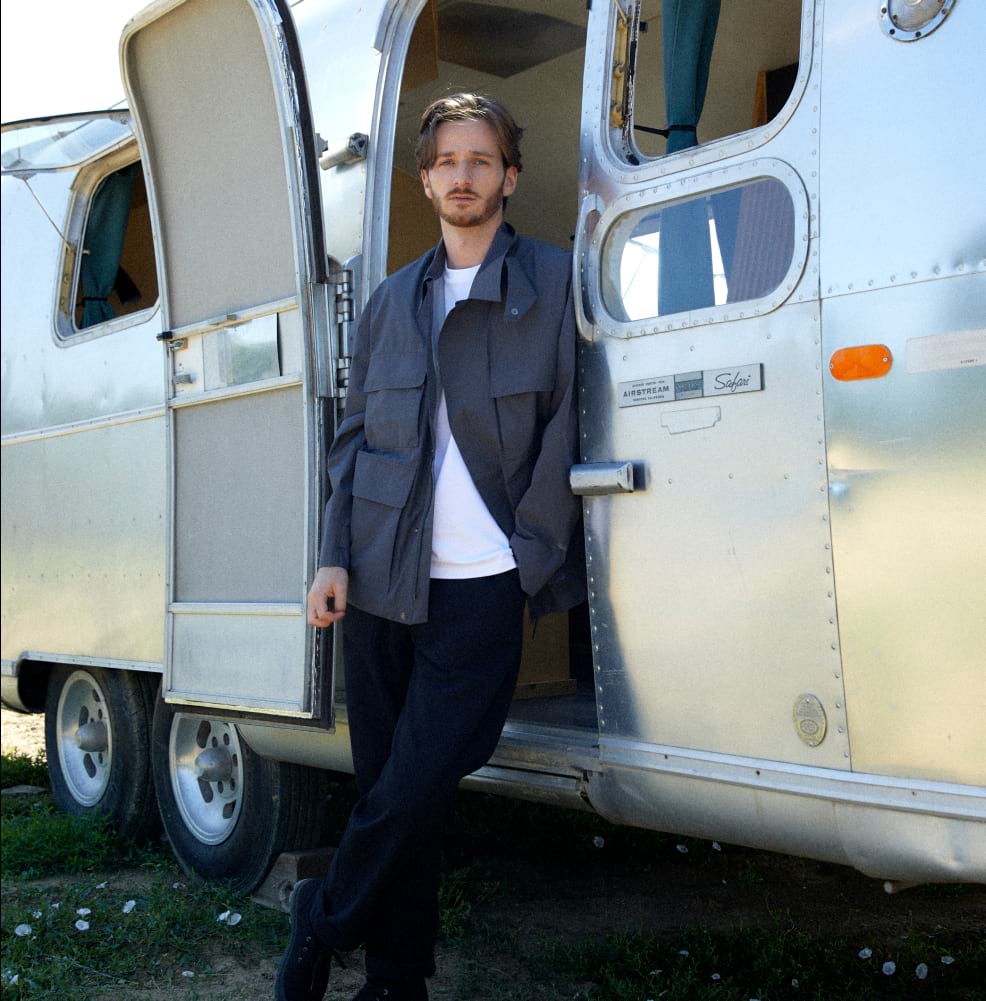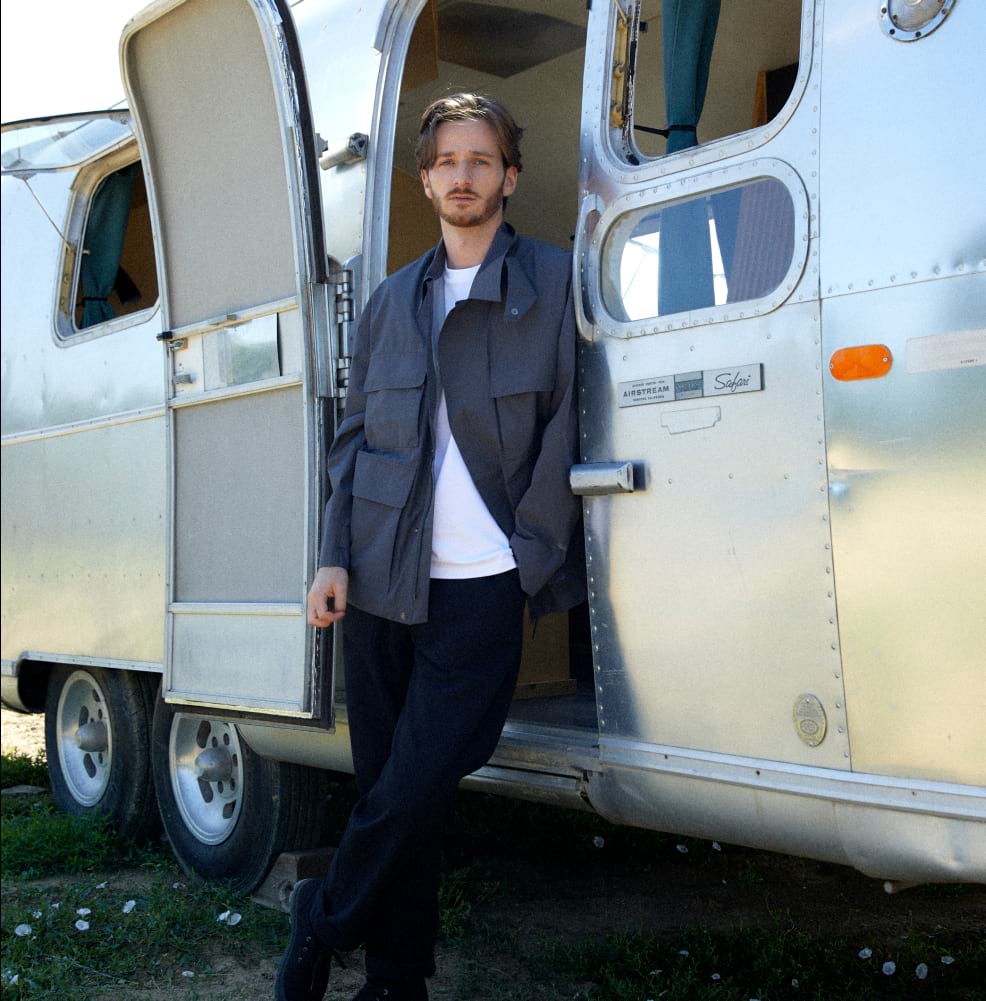 What trips do you dream of taking?
With my caravan, I've travelled to South America, Argentina, Chile, and the Faroe Islands, way up in the northern hemisphere, and I would like to discover another continent. Without revealing where I want to go, I can just say that I'm looking forward to taking her on the road.
Do you feel the need to be immersed in nature or in contact with the city?
I need the urban side of Paris, it has a creative buzz that I love and don't want to leave. At the same time, the principle of building a travelling studio is inspired by nature, which allows you to cut yourself off from everything. It's very important for an artist to have a setting where you are not disturbed and where you can complete the creation of a song or an album. Nature allows you to totally lose your bearings. Balancing the city and nature is my life goal.
What do you think is the power of music?
Music lets me feel better, and «Antidote» is the title of one of my old songs. During my travels, I compose to tell what I'm experiencing and to communicate those moments. If people can travel with me through this, I'm happy. Music is my daily antidote.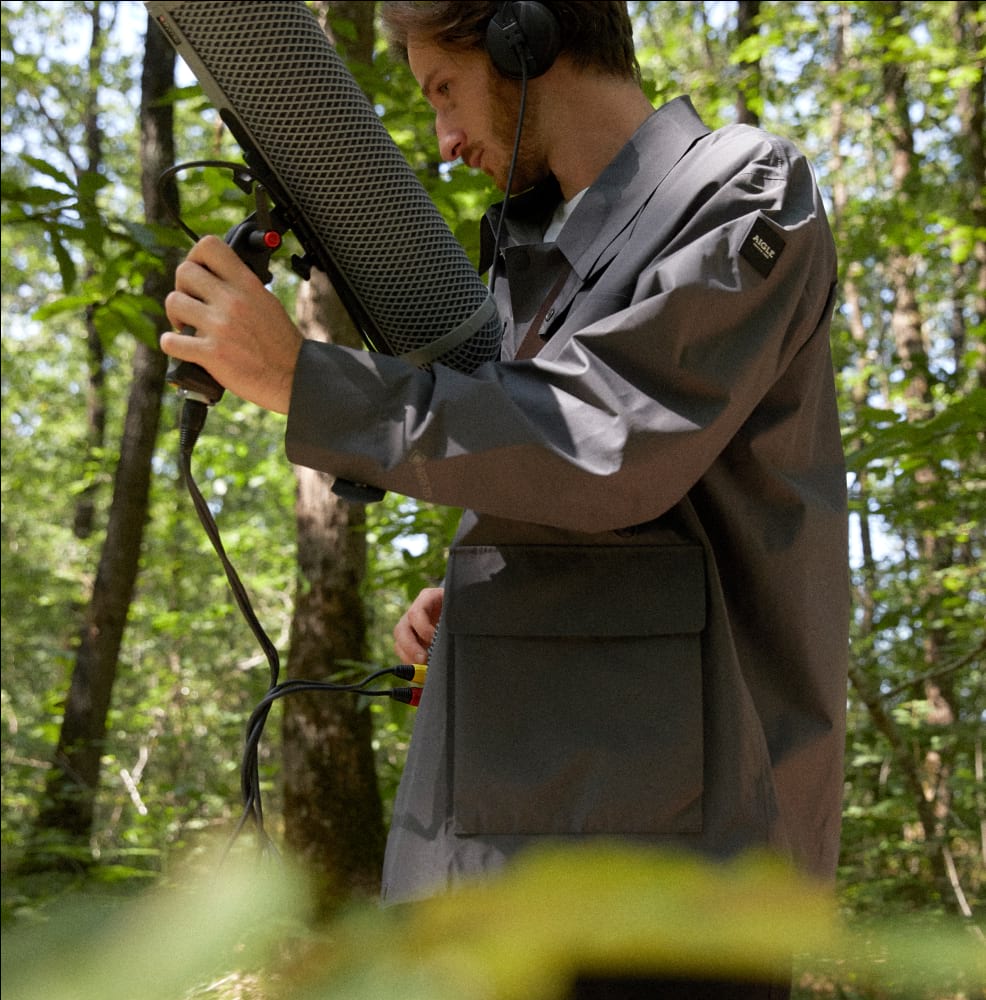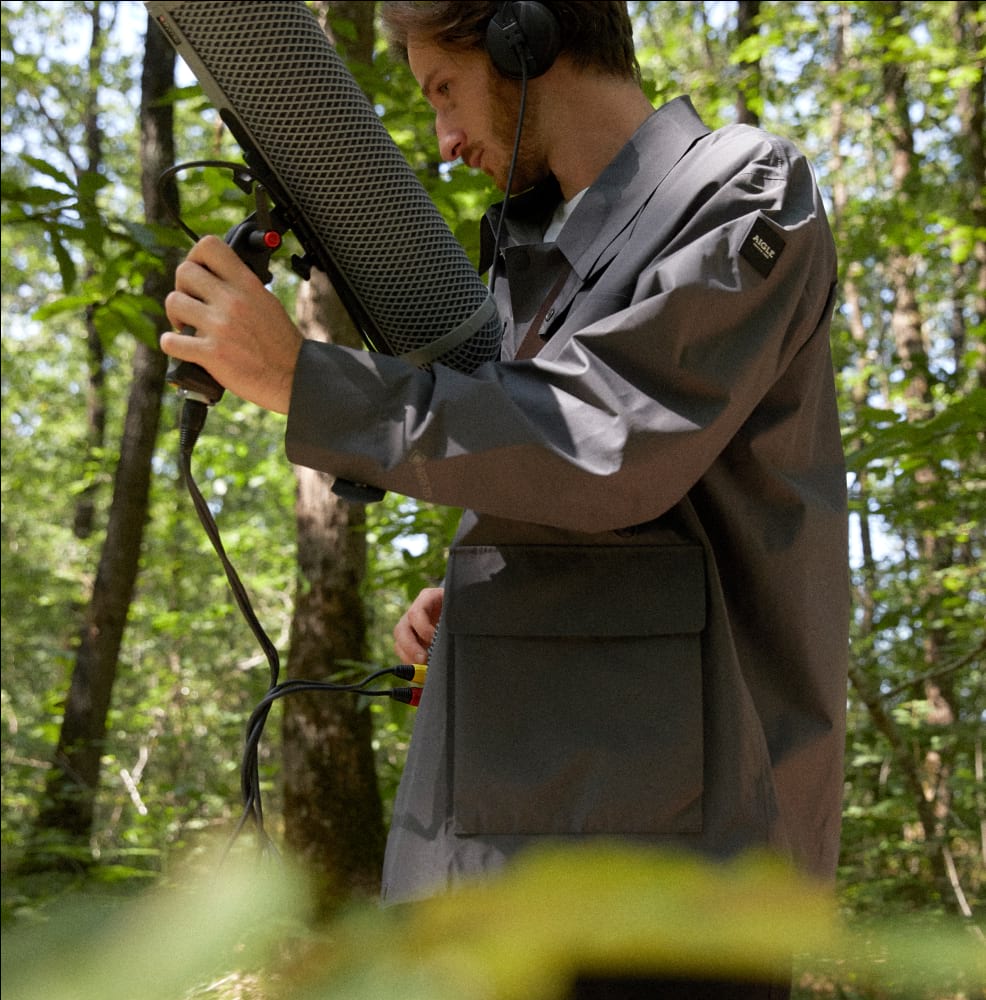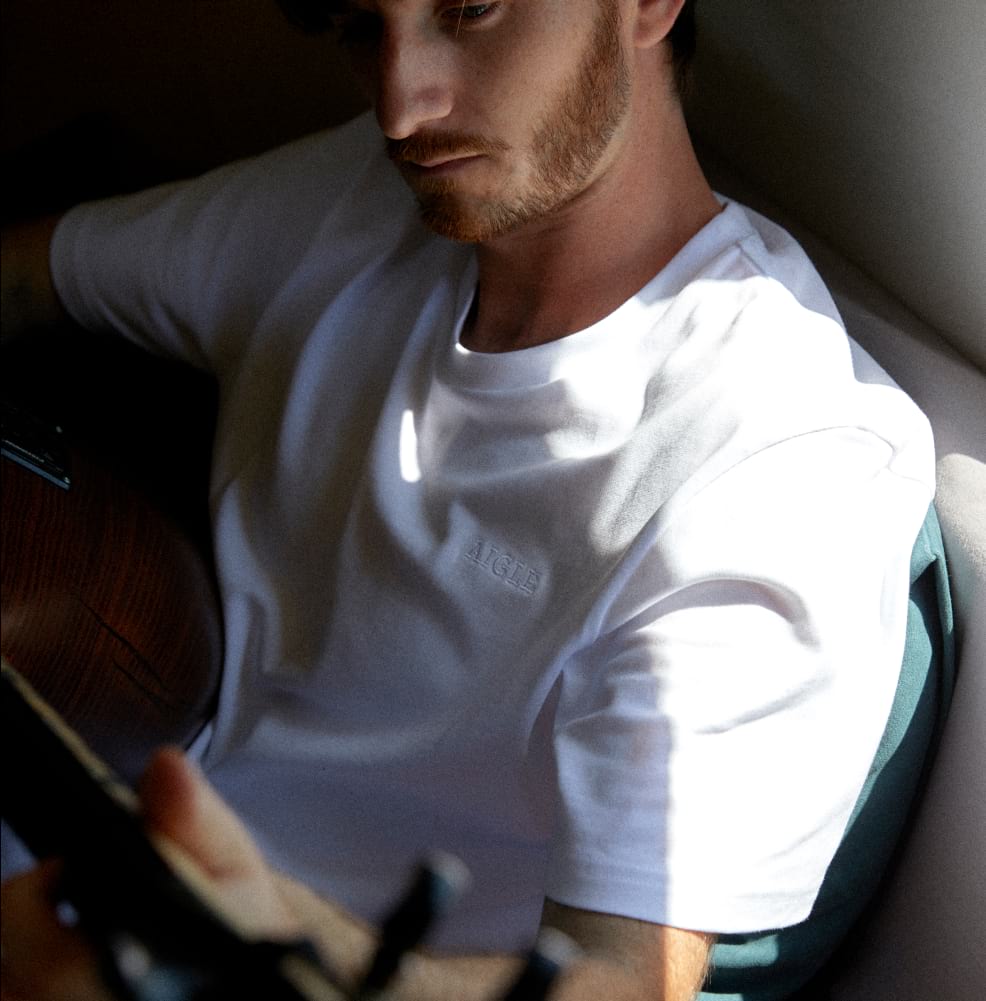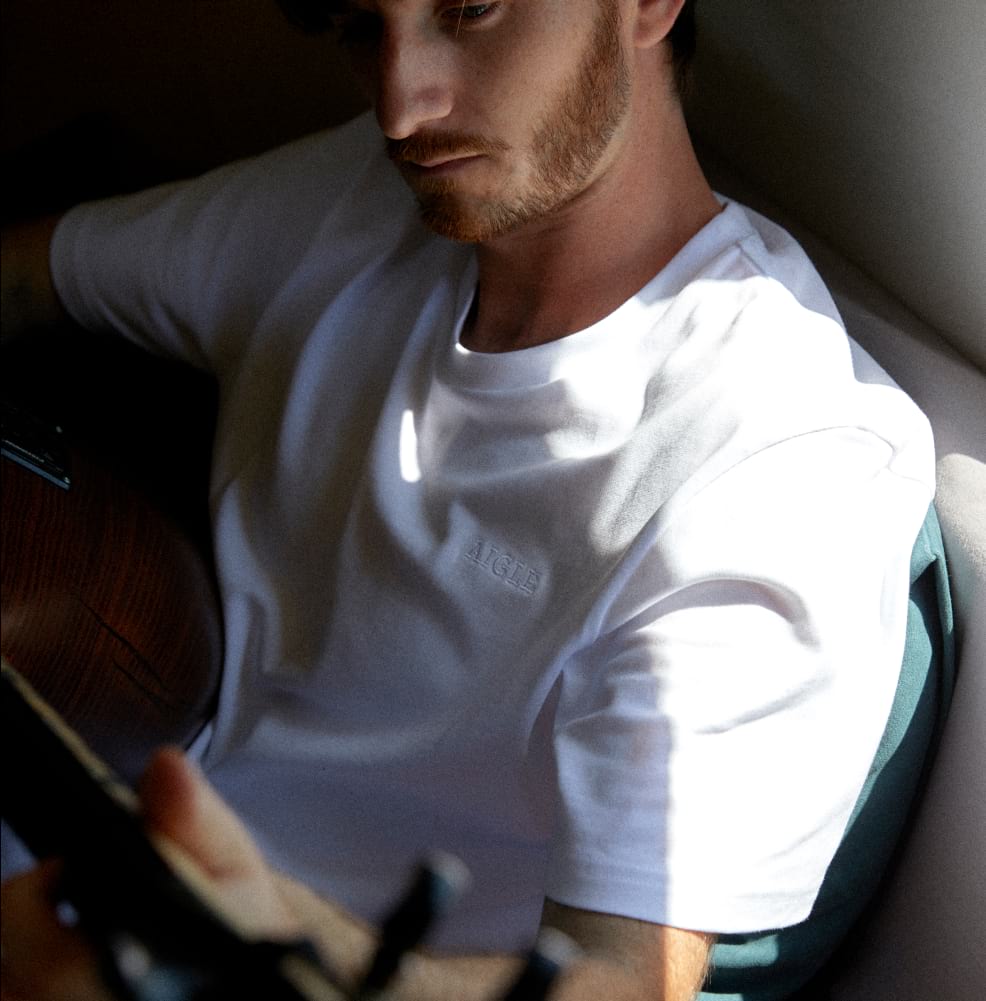 What does Aigle mean to you?
I know my caravan, which is much older than me, can last a long time. I have this same feeling with Aigle, which creates products that last. Just like I feel confident about my caravan, which I can take far away and always repair, I feel the same way with Aigle. It's a true symbol of sustainability. I know that I can travel with Aigle clothes, that they won't fade and that they are durable.
If you were to compose music for Aigle, which instrument would you choose?
I think I would choose a material: rubber. Aigle has developed an incredible technique and real innovation around rubber and boots. This material is pretty wild from a sound point of view, at every stage of creation. I could start playing rubber, that's totally up my street!
LISTEN TO THE RHYTM OF AIGLE
Thylacine walked into AIGLE's natural rubber boot manufacturing plant, Ingrandes in France. And explored every parts of the factory, recording the sound of rubber and walk you through the process of making a pair of rubber boots. Turn up the volume and listen to the rubber-inspired electronic music together, the music that belongs to AIGLE.
© Aigle. This Website Products info & photos is for reference only. For further product information, please visit our stores.